Upgrade your coffee game with our exquisite blends.
Satisfy your coffee cravings with our gourmet single origin coffee, crafted from the best coffee beans sourced from top-rated regions around the world. Our expertly roasted coffee delivers a bold, rich flavor and irresistible aroma in every cup. Whether you're a coffee connoisseur or simply looking to upgrade your daily cup, our blends are the perfect choice. So why settle for ordinary coffee when you can have an extraordinary coffee experience?
ORDER NOW AND TASTE THE DIFFERENCE
Quality Coffee
Refill, we are here to improve the quality of specialty coffee being offered in the UAE and Global market, transcending our consumer's expectations and experiences. We aim to make you enjoy the highest-quality specialty coffee wherever you go, always.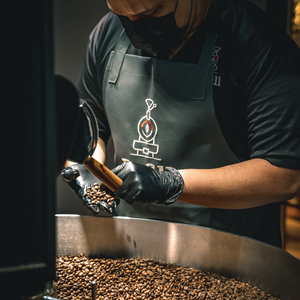 What we do!
As an organization, we are committed to offering you with specialty coffee roasting experience. Our coffee roasting is in different stages at different temperatures and acidic levels to suit your needs and give you a distinct flavor.
Our customers love us because they have had excellent experience with our unique roasting process. We are best known by our clients for quality services at reasonably lower prices compared to our competitors.
As our worthy clients, we offer you the best coffee experience by bringing you the highest-quality specialty coffee at your doorstep.
check our Blog
---
Method: Quench your thirst on a hot day with our cold brew coffee recipe. Follow these steps to create a refreshing iced coffee experience: Prepare a glass container or a...
Method: Experience the perfect cup of coffee with our V60 brewing method. Follow these simple steps to enjoy a black coffee with a balanced acidity, body, and sweetness: Begin by...
Method: Discover the art of brewing coffee with our French Press method. Follow these simple steps to enjoy a flavorful cup with a satisfying body: Begin by heating at least...